Hovmand Case Stories
Are you looking to simplify physically strenuous work stages, send out a strong signal in the area of occupational safety or perhaps make your production process faster and more efficient? The modular design of our mobile lifters and the extreme flexibility of our lifting equipment provide an endless number of possibilities for usage. Take a look for yourself and see the sheer variety of fields in which our lifters are put into action on a daily basis.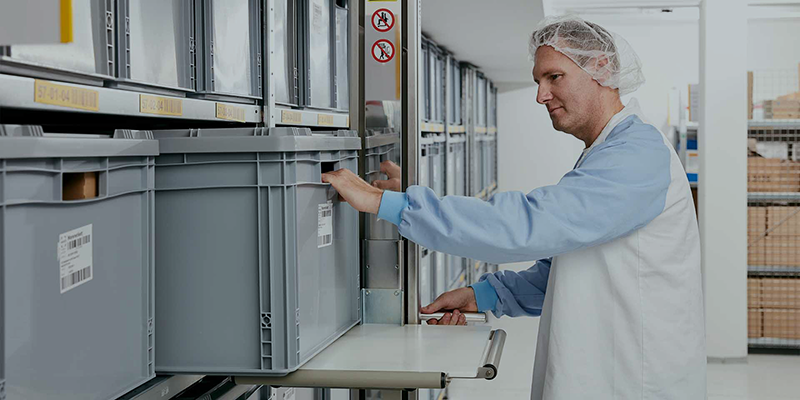 Medice
Iserlohn, Germany
The pharmaceutical company saves its employees heavy physical overhead work in the shelving rack warehouse by using our pharmaceuticals compatible stainless-steel lifters. This makes warehouse logistics more efficient and brings about a significant improvement in ergonomics for everyone concerned.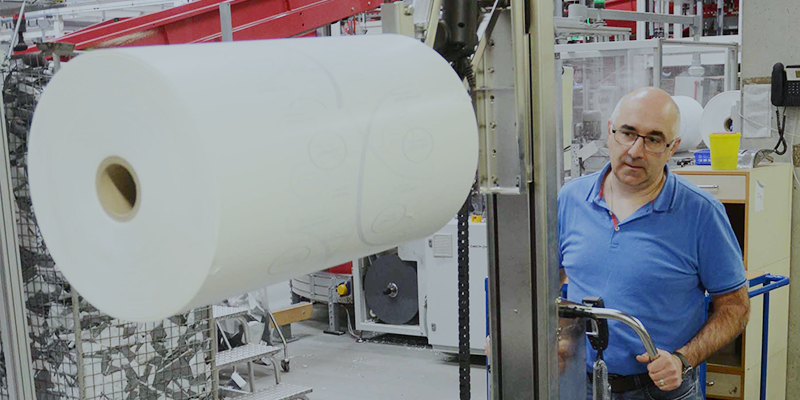 Witt Group
Weiden, Germany
The leading textile mail order company uses electrically operated reel lifters to handle packaging materials in its shipping department. As a result, lifting and exchanging 70 kg reels is suddenly a piece of cake.


With Hovmand's mobile lifters, we can move, lift and rotate the film reels for our film packers in a single operation – thereby saving time and reducing back strain. And it's safer, too. A win-win situation for everyone!
– Martin Meinerz, Group Manager Shipping Witt-Group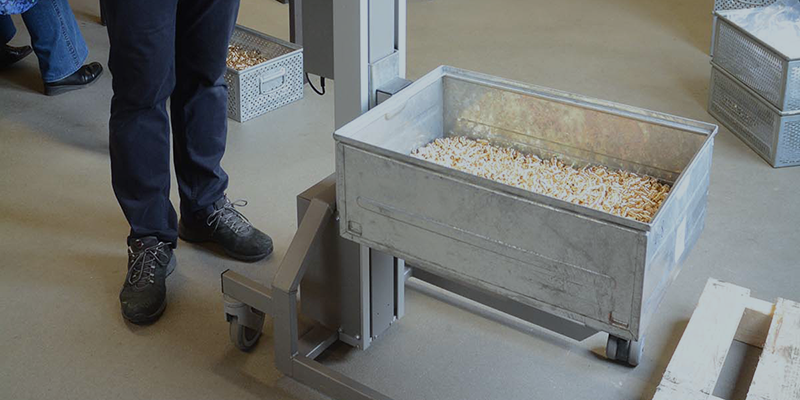 Michelfelder Workshops
Auerbach, Germany
At Michelfelder Workshops, people with disabilities are able to take on regular paid employment. The risk of accidents occurring when transporting heavy crates from the pallets to the workplaces has been minimized by our lifters.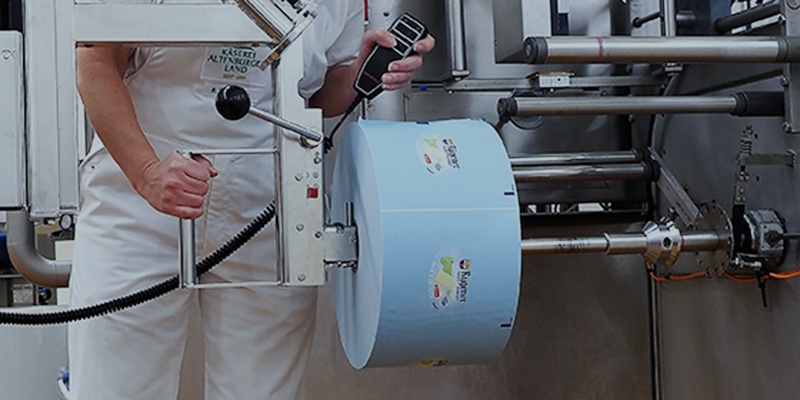 Cheese-making Company Altenburger Land
Lumpzig, Germany
The INOX 90 enables employees to take the packaging reels off the pallet, turn them and insert them directly into the packaging machine instead of having two people place the reels in the right place using sheer muscle power. Changing reels is much easier as a result.
Lifters Precisely Tailored to Your Processes
With our experienced team of engineers, we create unique solutions in collaboration with our customers. Such as for the OCÉ Colorado 1640 industrial printer, for example. To support the loading and unloading process, we developed a lifter with a special gripping tool for media roles. This relieves the user of physical strain while at the same time protecting the sensitive media roles from damage.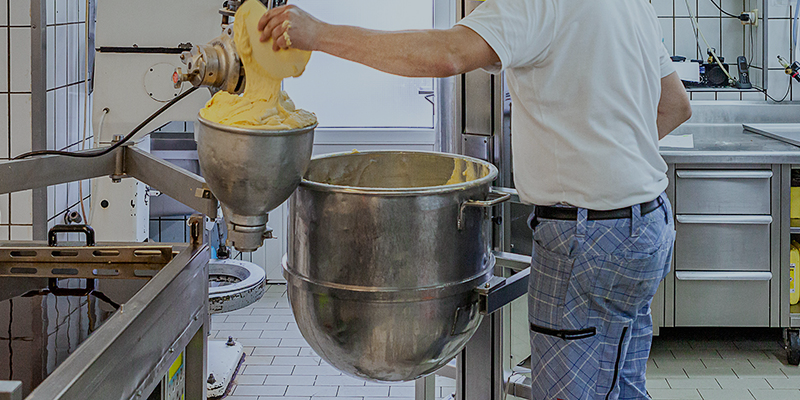 Conditorei Weber
Gerolstein-Müllenborn, Germany
Using the vessel attachment for the INOX 200 – which was custom-made for the confectionery Conditorei Weber – the heavy stirrer vessels can be lifted, transported, and raised to an ergonomic working height. This allows the dough to be removed in stages and processed further without requiring strenuous bending on the part of the employees.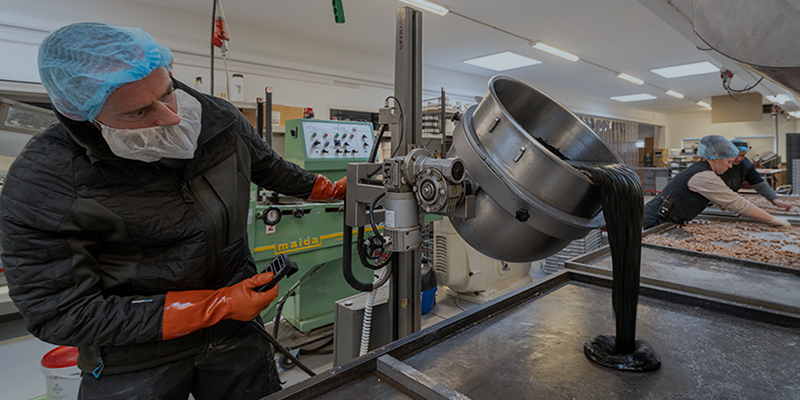 Karamel Kompagniet
Rønne, Denmark
The company has invested in two different lifting aids from Hovmand. The first is equipped with a special stirring tank, which is used every day in the production facility. The cooked caramel mass in the caramel cooker weighs around 60 kg. It is filled into the pot on the lifter, which is then pushed onto the cooling table – all this without heavy lifting.