Lifting solution for cleanroom requirements: E300
Handling goods in demanding environments: INOX 90
Move containers and meat crates up to 70 kg (~154 lb.): Impox 70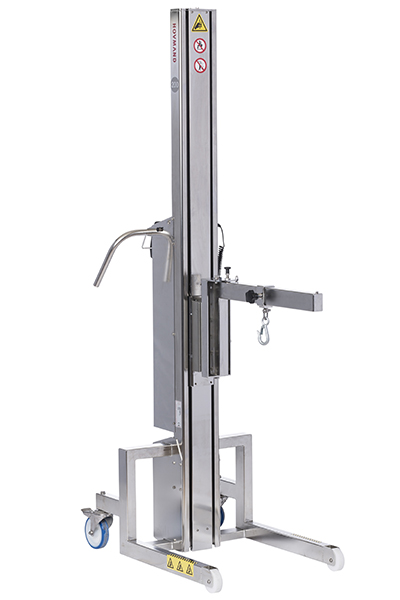 Hygienic Design
Our stainless steel lifter is your perfect aid in sensitive work areas that have rigorous standards in terms of hygiene and the cleaning of equipment (IP66). Designed and manufactured to GMP standards, our stainless steel lifters meet all requirements when it comes to handling and transporting sensitive goods in hygienic areas.
The INOX lifter and its corresponding lifting tools are made of 100% electropolished stainless steel, which makes the material particularly easy to clean. The hygienic, waterproof design provides optimum protection from germ or dust adhesion and is even resistant to aggressive cleaning agents.
Adaptable and Safe
With an INOX stainless lifter by your side, you are more than equipped to move, handle and lift almost all types of materials and goods. The INOX range offers our largest lifting capacity of up to 300 kilos (~661 lb.), and with all our lifters built on a modular platform, you can adapt any lifter to fit precisely to your manufacturing process.
When working in areas with strict hygienic requirements, safety standards must also be kept in place to guarantee correct material handling. For enhanced safety in demanding environments, our lifters are made with overload protection, a safety coupling, various shields for all moving parts and an accurate battery charge indicator to ensure better production planning.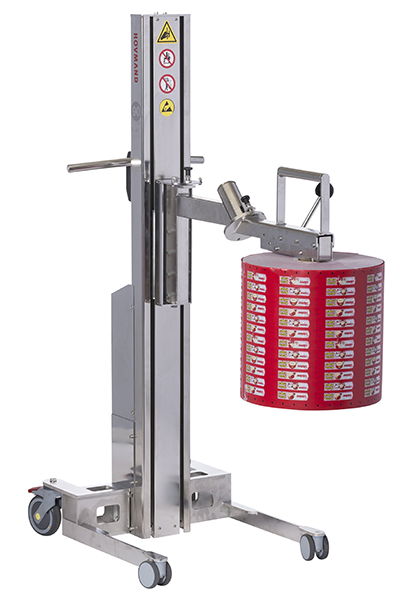 INOX Series
Want to know more about the lifters in our INOX series? Below, you will find in-depth information on specifications and tools.