Ergonomic ways to handle and lift crates and boxes
How to lift and transport reels safely
Inspiration on handling reels of various sizes
Increase efficiency for your store or warehouse
In the highly competitive retail industry, characterised by a growing number of distribution channels and rising consumer expectations, efficiency is key. However, in the strive to stay ahead of competition, workers face an extremely heavy workload, putting both their health and productivity at risk.
Our lifters provide an answer to this challenge and improve the daily work life by streamlining the distribution of goods and products, thus saving time that is better spent on customers.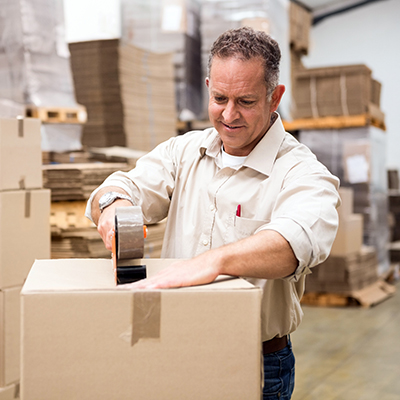 Improved Workflow in Store
In retail stores, restocking shelves and racks is a core task. However, products for restocking are often supplied in heavy or unwieldy crates and boxes, putting strain on workers. Whether your retail store employs plastic, cardboard or other odd-sized boxes, Hovmand offers a solution that ensures increased process efficiency and happier employees.
Moreover, our mobile lifters are highly flexible so they can easily be moved from in store to packaging or palletizing—as needed.
Safe Handling in Warehouses
Speed, quality and cost pressure are among the major challenges within retail logistics. Factors that in combination foster a high daily volume of work, often centred around heavy lifting. This results in particularly high illness rates in order picking and warehousing.
In retail logistics in particular, it is vital to be able to respond reliably to increased demands. Our mobile lifters help reduce physical strain during order picking or packing and completely eliminate repetitive lifting processes that constitute a health hazard.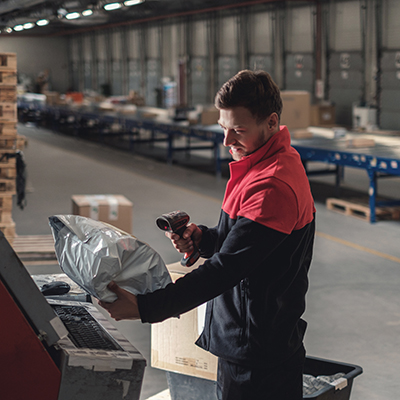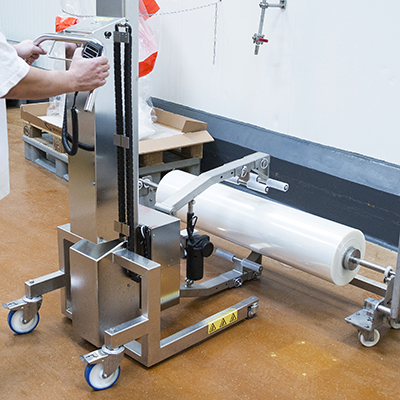 Lifting Reels Without Physical Strain
In the retail industry, reels of stretch film are a common component used in order fulfilment. However, reels often need to be lifted off pallets, transported throughout storage areas and warehouses and placed onto packaging machines. In other words, reels create lifting challenges that take a toll on employees' back or even pose as manually impossible, depending on the weight. At Hovmand we aim to remove these challenges for good.
Hovmand offers a wide selection of reel handling solutions that relieve employees in unfavourable environments from repetitive tasks that often cause injuries.