IRRESPECTIVE OF THE NEW CHALLENGES - STILL NUMBER ONE IN PRODUCTIVITY
Operations in many production areas have currently fallen sharply. This is not the case in the foodstuff industry. Production volume has actually increased in many companies. These companies must overcome the challenge of achieving the highest possible productivity with an often smaller number of staff, while still adhering to the currently applicable occupational health and safety guidelines.
In many countries, safety and hygiene guidelines are applied in companies so that the staff are able to return to work safely and healthily after the Corona downtime. The European Agency for Safety and Health at Work (EU-OSHA) has, for example, non-binding guidelines which relate to this .
According to these guidelines, adequate hygiene, utilising face masks and a safety distance of at least two metres should always be ensured. It is also recommended that working from home should be implemented wherever possible.
However, this is not possible in production or logistics. In this case, the guidelines point out that working hours must be made as flexible as possible so that as few members of staff possible are working at the same time whenever possible.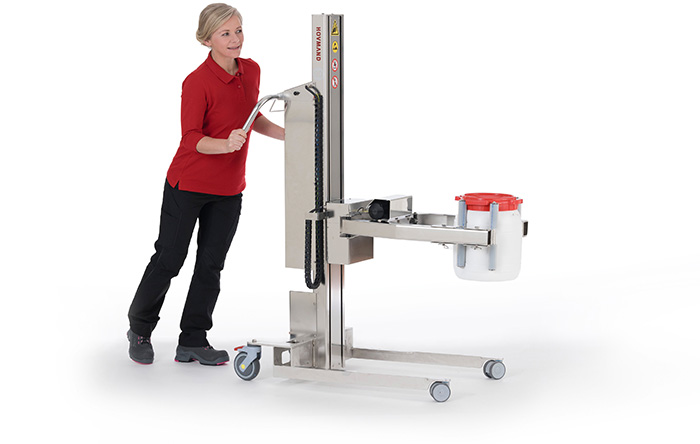 This thereby means that where a colleague has previously been involved in the work, the task must now be executed by just one person so that the applicable safety distance can be complied with. Without auxiliary aids, this is almost impossible and can even be dangerous.
Hovmand can hereby provide the solution: The safe and efficient handling of goods by utilising lifting hoists enables foodstuff production companies to maintain a higher pace in their work processes. Reels, drums and crates will be handled quicker without ever compromising the safety of the products or the people who have to handle them.
The already valid and strict hygiene regulations are, however, in place in the foodstuff industry and, during the current pandemic, have also become even more important now.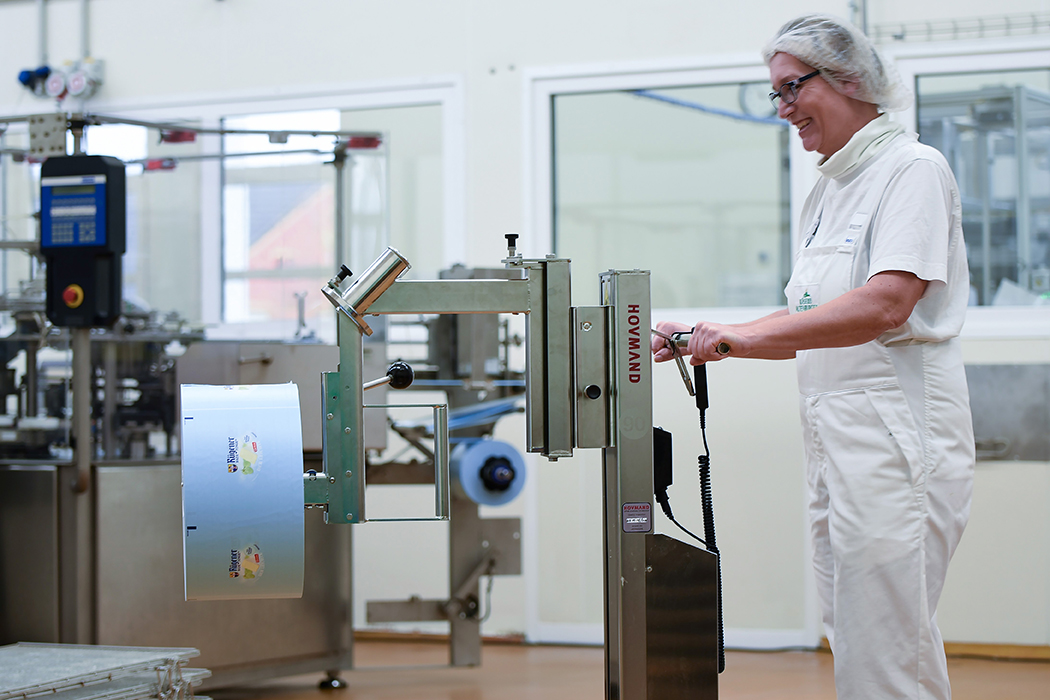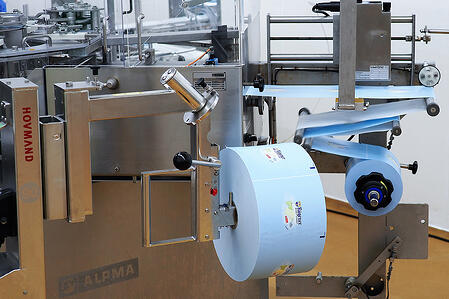 The foodstuff industry therefore has to simultaneously deal with numerous requirements. The industry is faced with the task of handling heavy loads hygienically in a trouble free manner, but also quickly, health-friendly and at a corresponding distance.