THE RIGHT MANIPULATOR FOR YOUR CHALLENGE
Manipulation usually does not bode well. The intentional twisting and bending of the truth is seldom welcome. It looks very different with manipulators in the handling technology. Here, manipulators help in turning and positioning heavy, unwieldy loads. Here you will learn what types of manipulators there are and which are suitable for your business.
WHAT IS A MANIPULATOR?
Manipulators play an important role when lifting, moving, rotating, tilting and positioning loads. They ensure that rolls, boxes, barrels, buckets or canisters can be maneuvered easily, precisely and in a controlled manner. Manipulators can be mounted on mobile lifting equipment like other suitable gripping tools. Here they carry out their work manually or electrically controlled.
Reel manipulators are particularly known within material handling. As the name suggests, these devices handle reels of various sizes and weights. They grasp either the core or the outside of the reel, lifting, moving, tilting and rotating the reel as the operator wishes.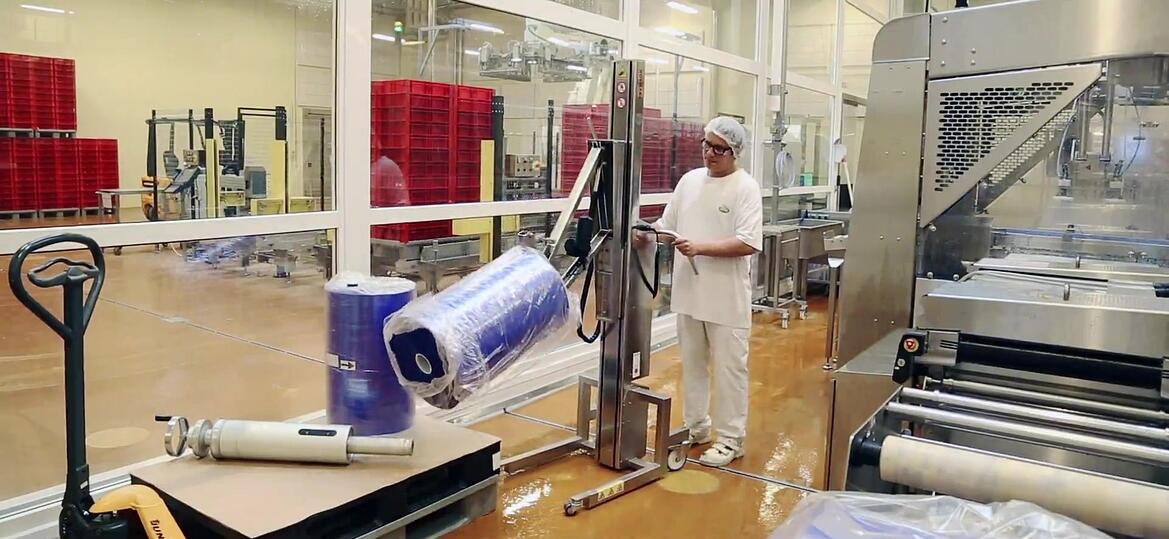 Reels are often delivered and stored on a pallet. In order to be able to use the rolled-up material, however, it often has to be set up horizontally. This movement is a very stressful task with weights of up to several 100 kilograms. Heavy lifting combined with turning or other movements that require awkward postures quickly lead to poor working conditions. Ergonomics in the workplace is challenged. Therefore, manipulators can be used to your advantage in such cases.
WHAT TYPES OF MANIPULATING EQUIPMENT ARE THERE?
In handling technology, there are two common types of manipulators, depending on the area of ​​application: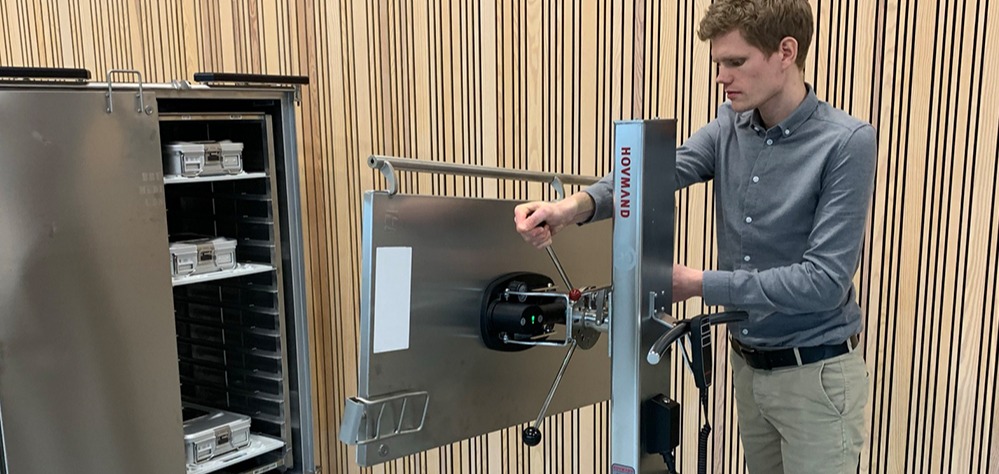 Manipulators for vacuum lifters handle plates made of glass, plastic, aluminum or ceramic not only when they are lifted, but also when they have to be rotated.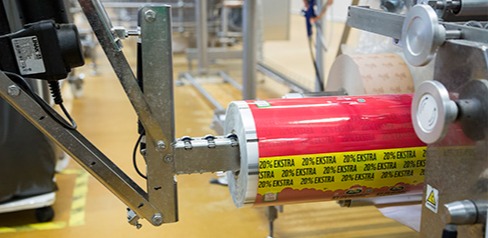 At Hovmand, we have extensive experience with reel manipulators. These are devices that can effortlessly move and position reels of packaging material, foils, composite materials and so on no matter their weight and size.
Depending on how they are operated, our reel manipulators can be divided into the following variants:
Manual manipulators such as our MRP1, MRP2 and MRP3 grasp reels in the core and can move weights of up to 40, 80 or 100 kilograms. You tilt the reels horizontally using a manual controller.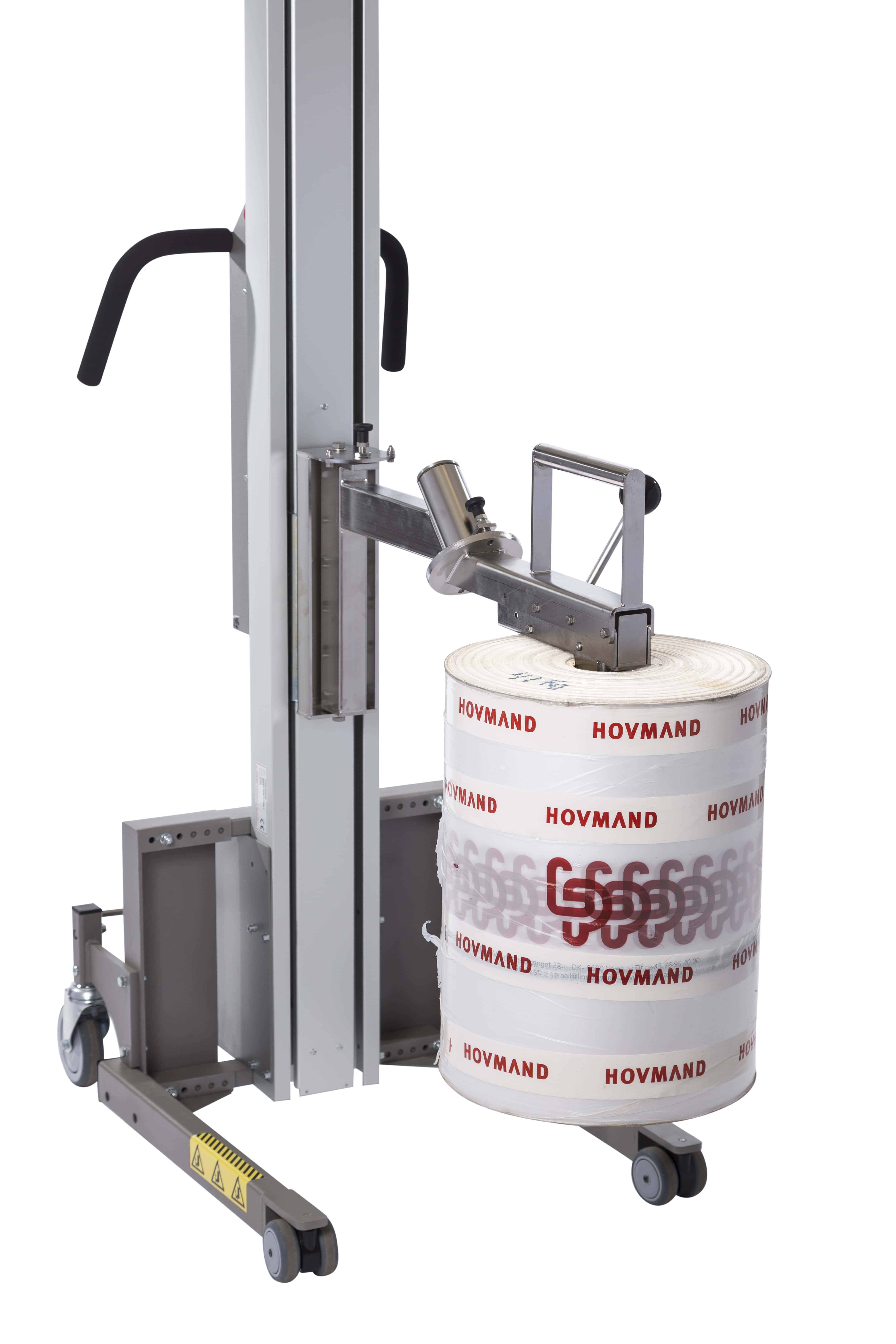 Electric manipulators grasp reels at their core or on the outside but have a higher lifting capacity. You can easily lift up to 200 kilograms. The electric controller can be used to tilt the reels horizontally or, if an electrical gripper is used, to turn them into the desired position.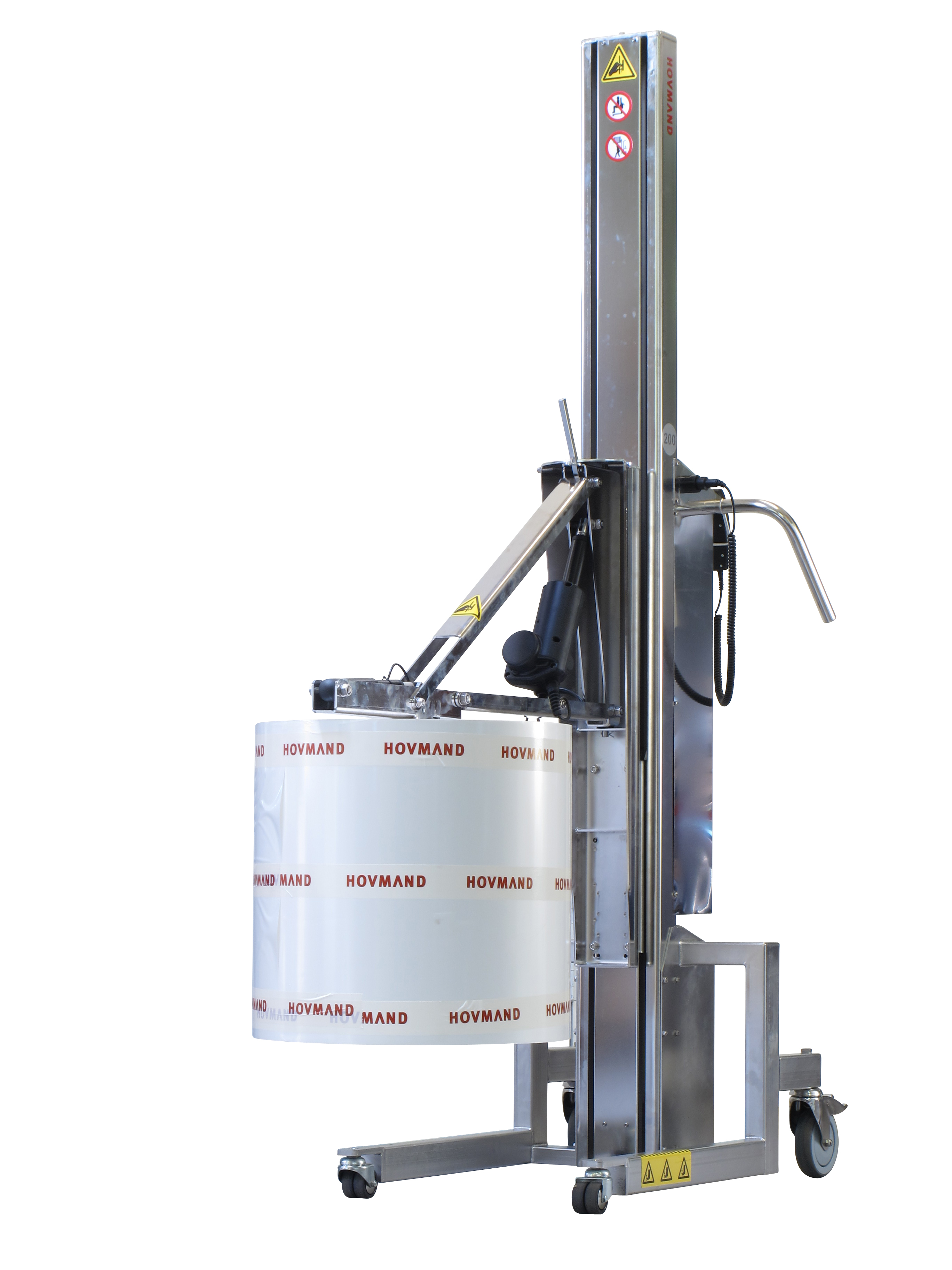 THE RIGHT MANIPULATION DEVICE FOR YOU
If you have to lift heavy loads, lifters with manipulators may be the solution for you. But in which situations are manipulators suitable, how heavy can employees still lift themselves and is such an investment worthwhile? Before purchasing manipulation devices, you should think about the following questions:
What do you want to lift? The shape and material of your loads are important in determining the best solution to your challenge. On the one hand, some containers can be tilted and rotated without manipulators, e.g. barrels. On the other hand, not every material is suitable for a lifter/manipulator combination, for example when vacuum technology is used.
How heavy is the load you want to lift? The weight of your load determines which type of operation you need for reels, for example. Reels weighing 40 to 80 kilograms cannot be ergonomically lifted and positioned with physical effort. Manipulators with manual drive can do this effortlessly. However, if your reels are heavier than 100 kilograms, an electrical controller is recommended.
What is the starting position of your load and what position do you want to put it in? Check whether the functional scope of a manipulator meets your requirements. Some can rotate 90 degrees, others up to 360 degrees.
Whatever your challenges are when it comes to lifting and turning - you can get friendly and competent advice before buying. Our specialists are at your disposal at any time and are happy to come by your company so that you can get a realistic picture of our products.