EASY LIFTING – AT WORK AND AT HOME THANKS TO LIFITING DEVICES
Mobile lifting trolleys for load handling increase safety and efficiency at the workplace and benefit employees – round the clock and throughout their (working) lives.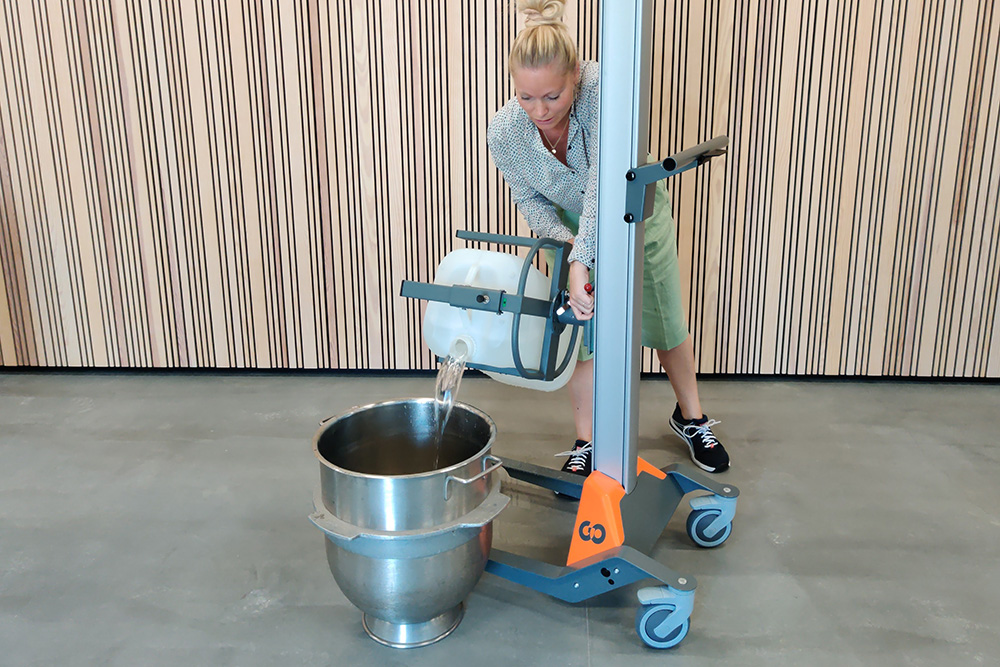 Dynamic lifting of plastic cans, for example – carried out several times during a typical working day: This is something that can easily cause back pain, postural damage and slipped discs. Lifting and carrying up to 3 kg is generally safe, but this is not much when you consider that a baby doesn't weigh much more than this at birth.
This weight is quickly exceeded in day-to-day working life, and there is an increased risk of physical strain and accidents at work. With mobile lifting aids such as Hovmand's canister tipper or lifters for
buckets and small drums, production processes can be optimised without costly modifications. This is much more effective. This certainly applies to Karin: she doesn't have to remember to be careful of her back when she does her neighbour's shopping, and she still has plenty of energy to do several hours of mountain biking at the weekend.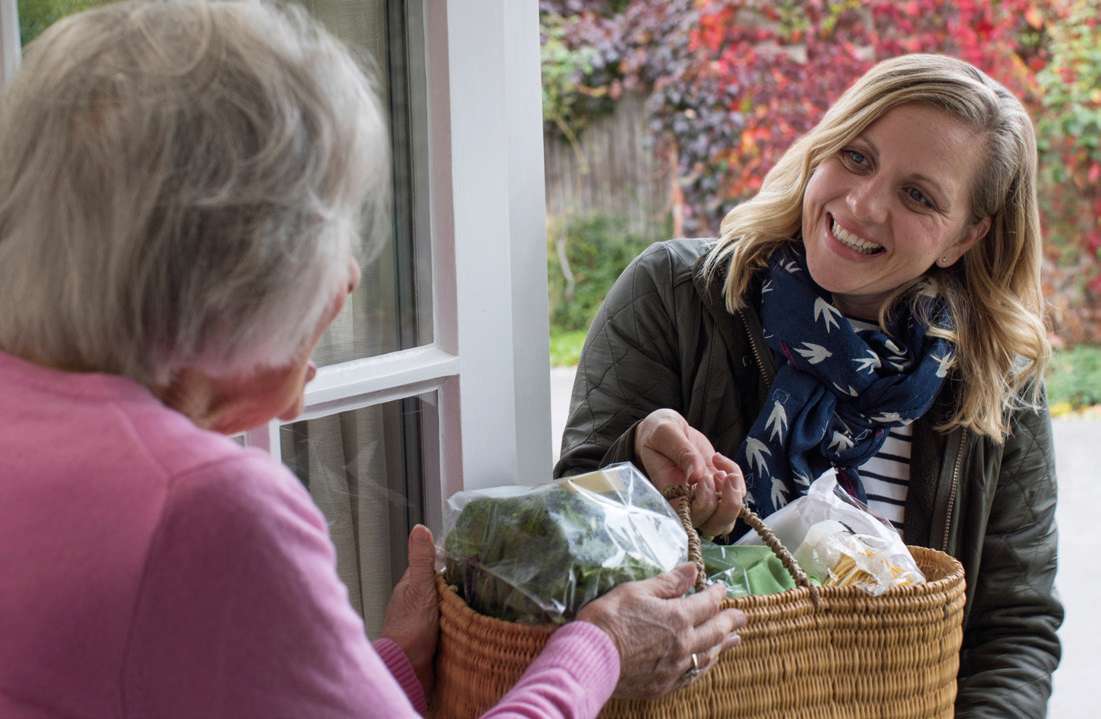 KARSTEN LIFTS 300 KG PER DAY ON AVERAGE (AS WELL AS HIS SON MALTHE)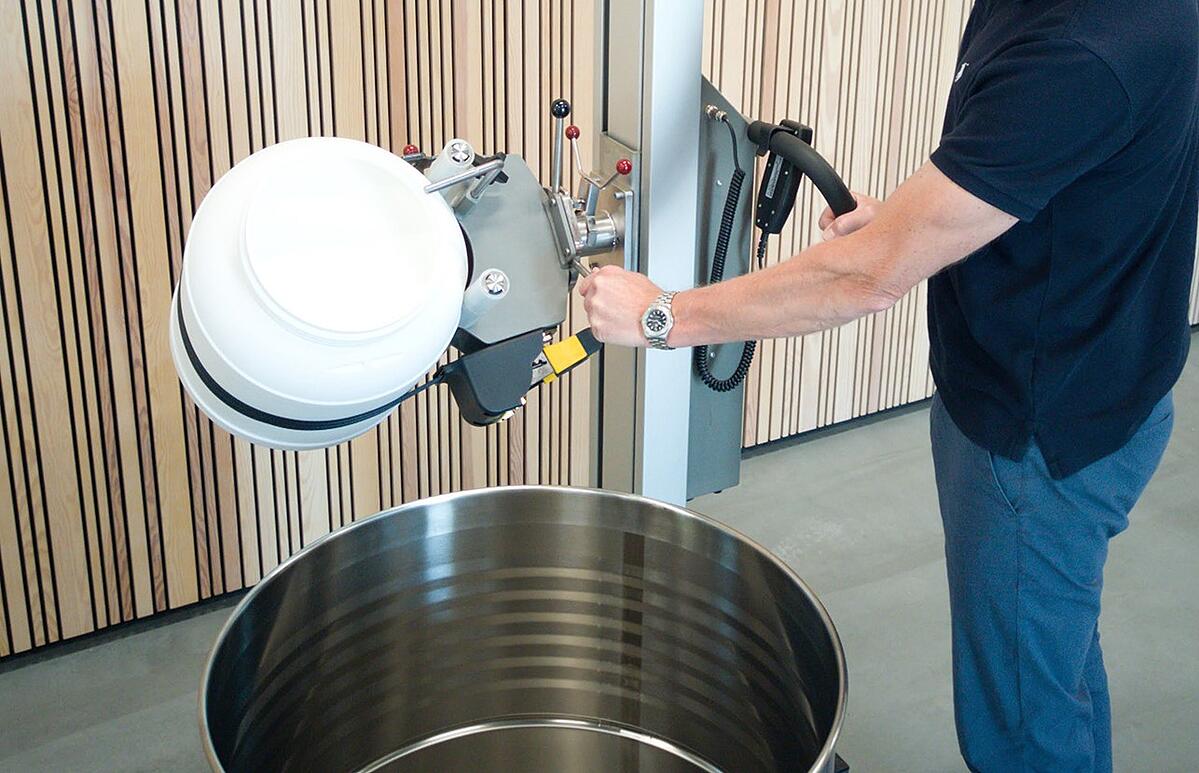 With a Hovmand lifter, an employee can safely pick up, transport and turn not only buckets, but also bowls, drums, reels, crates and other containers weighing up to 300 kg and lift them to a height of 3 metres – in accordance with the applicable health and safety regulations, of course.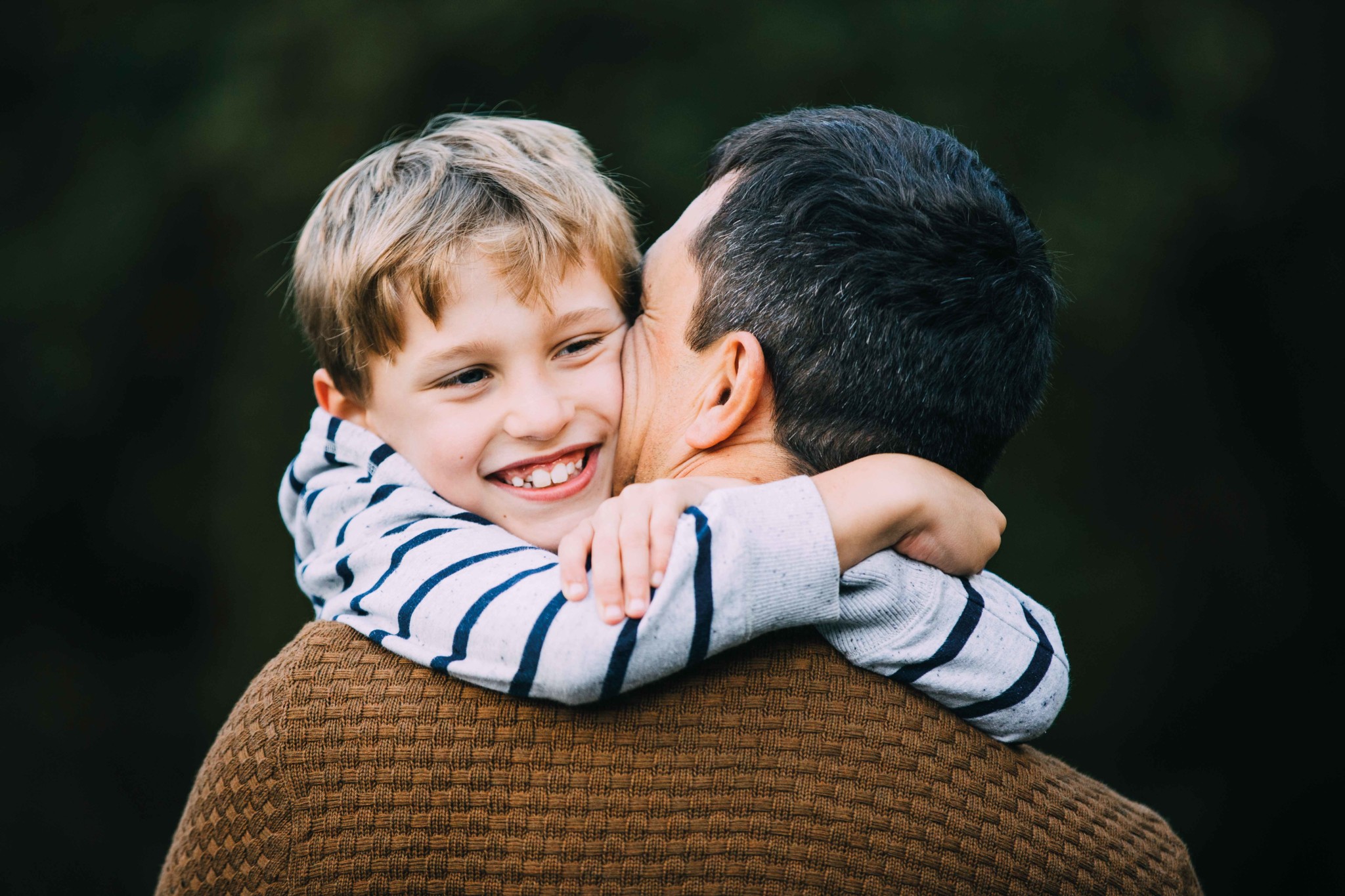 In his free time, Karsten is never too tired to play with his son Malthe and lift him up vigorously – and in 20 years' time he'll still be able to carry his grandchildren effortlessly.
TOP CONSULTING – WHEREVER YOU ARE
Are you short of time? Is it difficult to get colleagues around the same table?
By combining our Virtual Engineering app with agile web tools, we can provide easy consulting via a live video conference – independently, in real time and personal.