DO HEALTH AND SAFETY MEASURES YIELD ECONOMIC BENEFITS?
For a long time, it was considered a luxury for companies to invest in the health of their own employees. Yet we now know that occupational health and safety plays a vital role in ensuring a company remains productive and competitive in the long term.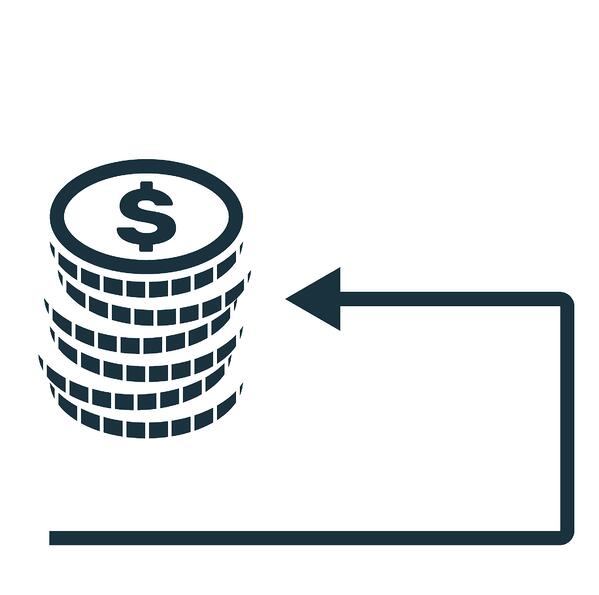 Particularly in economically challenging times, such as during the coronavirus pandemic, companies are increasingly making sure that their investments will pay off. When it comes to health and safety at work, the return on investment is often difficult to quantify – and, what's more, it also involves spending that tends to pay off in the long term rather than the short term.
This raises the question of assessing the benefit-cost ratio of investments in occupational health and safety. Do companies investing money in health and safety at the workplace – as part of an occupational health management (OHM) strategy, for example – see a long-term economic benefit as a result?
The figures below show just how valuable an employee's labour is: the German Federal Institute for Occupational Safety and Health estimates that production losses due to incapacity to work cost the German economy a total of €85 billion in 2018. Employees had an average of 17.4 days' absence. It is estimated that between 30 and 40 percent of operational downtime can be avoided by efficient health and safety management.²
Occupational health and safety measures benefit those employees who are spared an accident at work in the first instance. After all, even the best rehabilitation programmes will not be able to compensate for lost quality of life.
If we look at the individual levels within a company, a company's preventive measures will have positive effects, such as a reduction in the number of interruptions to operations, reduced downtime, a lower number of work-related accidents and an improved corporate culture.
An international study, carried out in collaboration with German Social Accident Insurance (Deutsche Gesetzliche Unfallversicherung – DGUV) – an umbrella association of the accident insurance institutions for the industrial and public sectors in Germany – and based on a survey of a total of 337 companies from 19 countries with experience in preventive measures in the workplace, examined whether this produces economic benefits for the company as a whole.³
The prevention balance sheet was examined, comparing the operational costs and benefits of occupational health and safety measures. The study concluded that occupational health and safety measures have the greatest impact in production, transport, human resources and warehousing.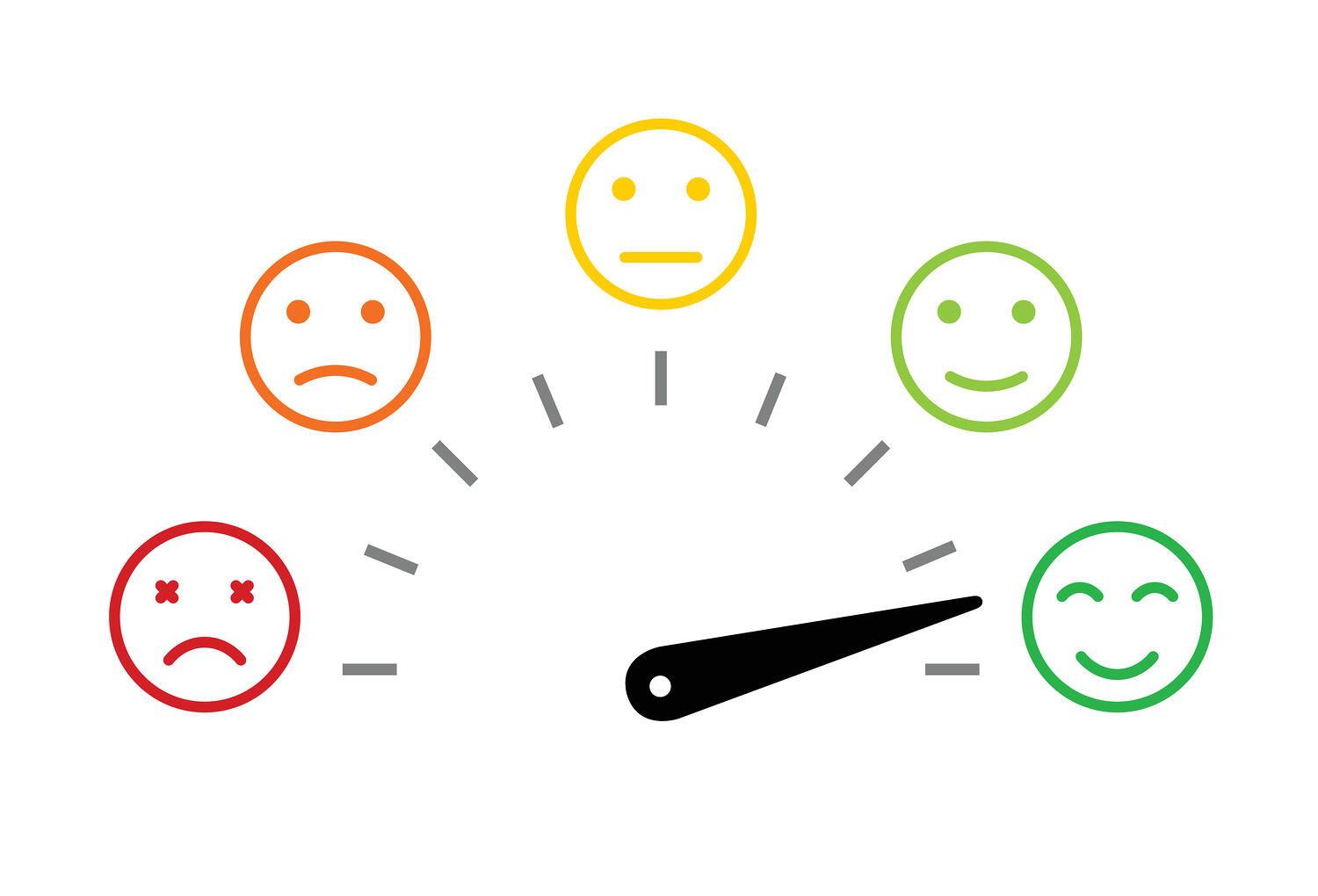 Around 75 percent of companies surveyed reported that investments in health and safety at work resulted in costs remaining the same or falling in the long term. The most significant benefits identified were added value as a result of an improved image, increased employee motivation and satisfaction, and cost savings as a result of avoiding operational downtime.
As part of the study, the Return on Prevention (ROP) metric was established, which formally measures the financial benefits of prevention against the costs of preventive work. It has an average score of 2.2, illustrating the potential economic success that can be achieved with occupational health and safety.
The overall benefit of preventive work is therefore the total cost multiplied by the ROP of 2.2. In other words, expenditure on health and safety in the workplace will always be worthwhile. Not only is occupational health and safety therefore worthwhile from an ethical, humanitarian and social perspective, but it also yields economic advantages for the entire company in the face of competition.
Would you like to know what the prevention balance sheet looks like for your area of responsibility – in production, warehousing or packaging, for example? Use our Hovmand prevention success calculator to work it out!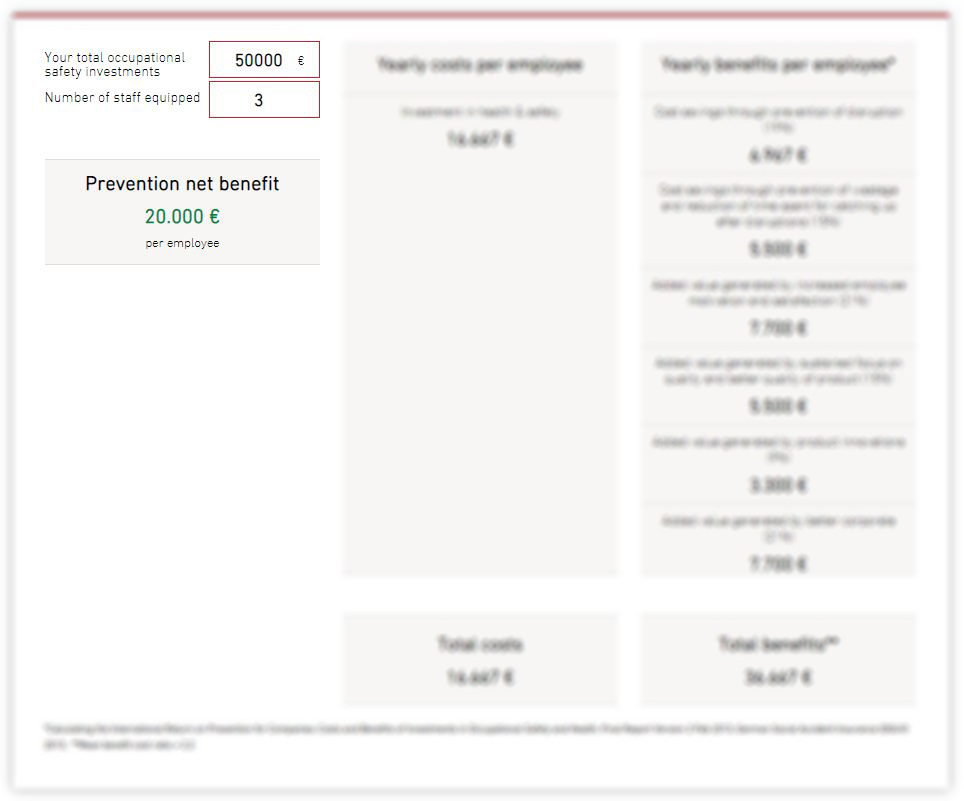 Would you like to see the results of the study in detail? Click here to view the study entitled 'Calculating the International Return on Prevention for Companies: Costs and Benefits of Investments in Occupational Safety and Health'.