Top Notch Consulting – Wherever You Are
Do you want to know more about our products? We offer personal guidance, both on-site and online. No matter the challenge, our experts are ready to assist you.
---
Excelent and Personalised Advice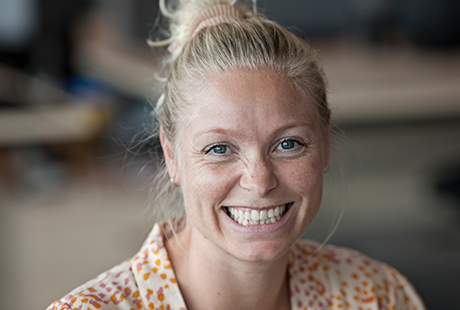 Are you facing difficulties with handling a specific type of object or do want to ensure the physical health of workers, while also optimizing workflows and efficiency? Then we can help. Our experts are always happy to visit you at your location to provide you with targeted guidance, insights and support. We ensure that you receive a solution that matches your environment and specific needs.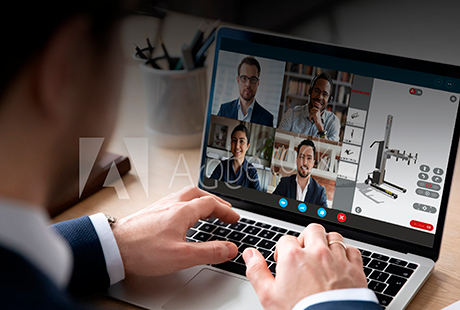 To make state-of-the-art consulting as flexible as possible, we have combined our innovative VE app with the Microsoft Teams online meeting tool to provide you with the possibility for online appointments. With support from our experts, you can access more than 150,000 options to configure your individual lifting solution in 3D. Simple, efficient and secure. No installation is required, only a good internet connection. Just let us know your preferred date, and we will take care of the rest.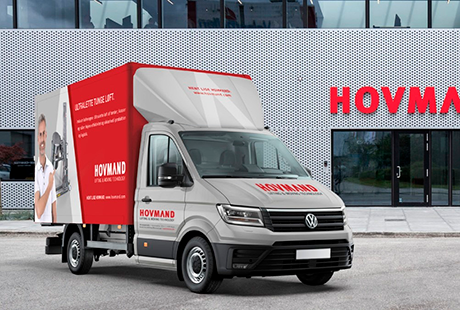 If virtual is still too abstract for you, simply ask for our show truck. The rolling showroom can be transported right to your doorstep along with one of our experts, who will perform live demonstrations on your premises. So don't hesitate to reach out, many of our models are ready and waiting on the load platform for you to try out.
Kontakt os
Vores repræsentanter står klar til at rådgive og vejlede.
I Danmark kan du desuden få en fast kontaktperson:
Hovmand A/S
Sandvadsvej 15 A
DK-4600 Køge
Tel: +45 57 83 33 00
customerservice@hovmand.com
---
Morten Hansen
Area Sales Manager
Fyn/Jylland
+45 40 78 78 38
Armin Mujcinovic
Area Sales Manager
Sjælland
+ 45 30 15 12 21
Persönlich bei ihnen vor ort
In Deutschland verkaufen wir unsere Produkte auch direkt über die Hovmand GmbH.
Unsere Außendienstmitarbeiter stehen Ihnen hier gerne mit kompetentem Rat zur Seite und besuchen Sie persönlich.
Hovmand GmbH
Rupert-Mayer-Str. 44
D-81379 München
Tel: +49 89 785 76 76 0
customerservice@hovmand.com
---
Christian Gnas
Regional Sales Manager für das PLZ-Gebiet:
01-09 / 33-37 / 50-53 / 57-59 / 98-99
+49 175 227 04 67
Markus Elbl
Regional Sales Manager für das PLZ-Gebiet:
10-19 / 20-29 / 30-32 / 38-39
+49 174 928 34 45
Alexander Bittau
Regional Sales Manager für das PLZ-Gebiet:
40-49
+49 152 22 52 30 82
---
Marvin Karger
Regional Sales Manager für das PLZ-Gebiet:
54-56 / 60-69 / 74-76
+49 173 69 54 098
Patrick Burghardt
Regional Sales Manager für das PLZ-Gebiet:
70-73 / 77-79 / 88-89
+49 173 538 45 69
Mirko Bergmann
Regional Sales Manager für das PLZ-Gebiet:
80-87 / 90-97
+49 152 256 321 74