---
HOVMAND IS AN OFFICIAL CAMPAIGN PARTNER OF EU OSHA
Musculoskeletal disorders (MSDs) remain the most widespread work-related health problem in Europe. In order to raise awareness of MSDs and their causes and to promote their prevention, the European Agency for Occupational Safety (EU-OSHA) has launched the campaign "Healthy Workplaces Lighten the Load". The campaign runs from 2020 to 2022 and is supported by media and campaign partners in the EU – including the Danish company Hovmand.
In spite of considerable efforts, as well as wide-ranging health and safety laws and regulations, three fifths of workers in the EU still suffer from work-related musculoskeletal disorders. Clearly, there is still a lot of educational work to be done with regard to prevention. MSDs are responsible for enormous suffering, numerous cases of forced early retirement and countless sick days (more than 3 million per year in Germany alone in the manufacturing industry): the loss they cause in terms of gross value and their cost to society runs into billions of euros.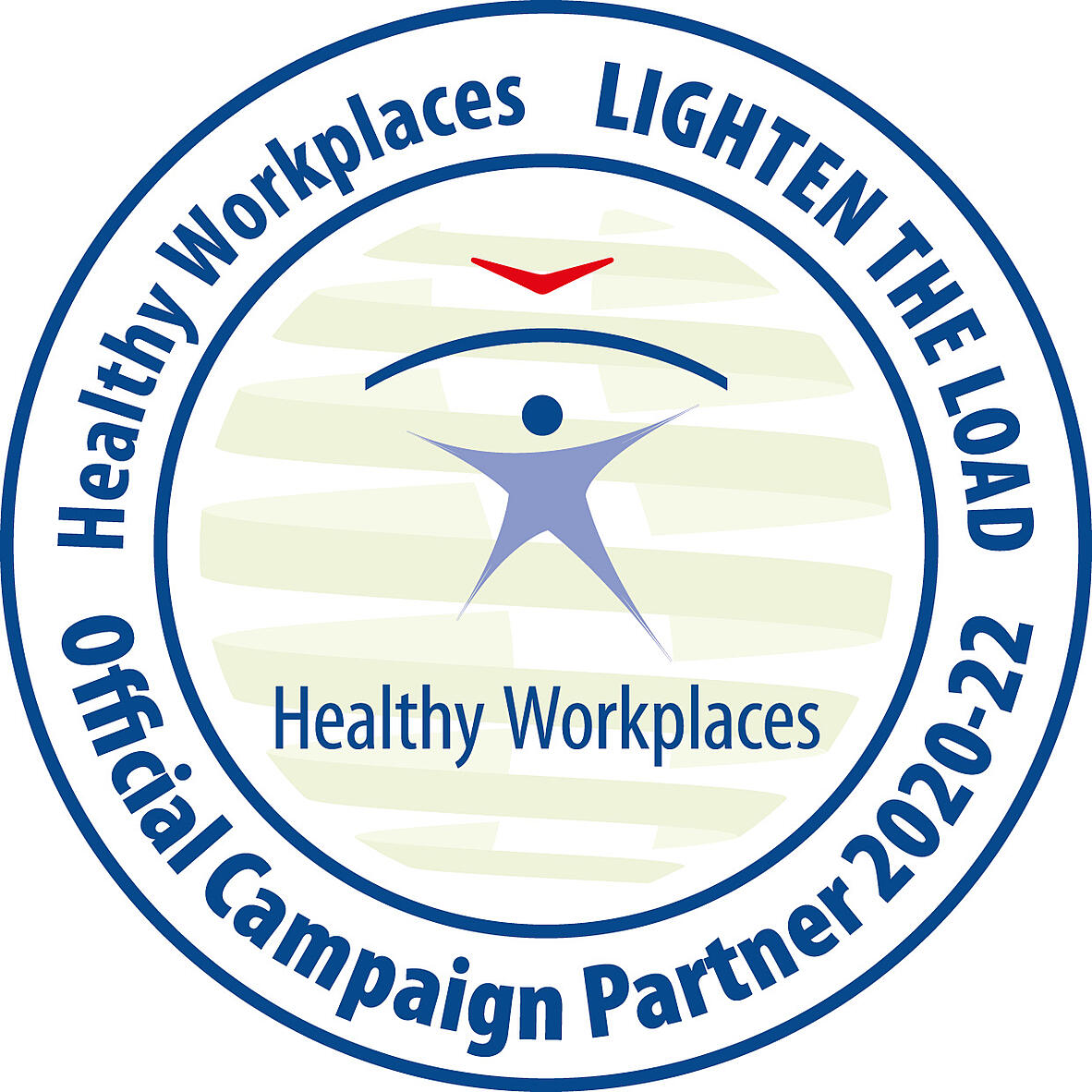 Everyone's workplace should be safe – and this is what the media and campaign partners of EU OSHA are committed to achieving. Through its involvement, Hovmand aims to reach important decision-makers for EU OSHA so as to prevent work-related MSDs, promote dialogue between experts and companies, and help educate workers.
Hovmand has helped many companies all over the world improve ergonomics and occupational safety by eliminating harmful work processes.
Employees are not the only ones to benefit from improved working conditions: preventive measures in the workplace also have a positive impact at various levels in a company, such as fewer interruptions to business operations, reduced downtime, fewer accidents at work and an improved corporate culture. In times of demographic change and a shortage of skilled workers, it is essential for employees to be able to enjoy sound working conditions. This promotes satisfaction and therefore loyalty, too, ultimately ensuring a company's productivity and competitiveness in the long term.
Meet the official campaign partners and media partners and find out more on the website for the campaign "Healthy Workplaces Lighten the Load".