Lifting Reels Made Easy
Reels are generally transported on pallets from a ramp into a warehouse. They are then sent to production or shipping for machine mounting, use and respooling. Lifting, moving and installing reels is both essential and complex. Repeating this multiple times a day without any tools to help your employees is very taxing. A roll lifter can help them handle reels without harming their bodies. Our roll lifters easily fit underneath pallets stocked with reels, making it possible to effortlessly transport reels weighing up to 250 kilograms to their destination.
---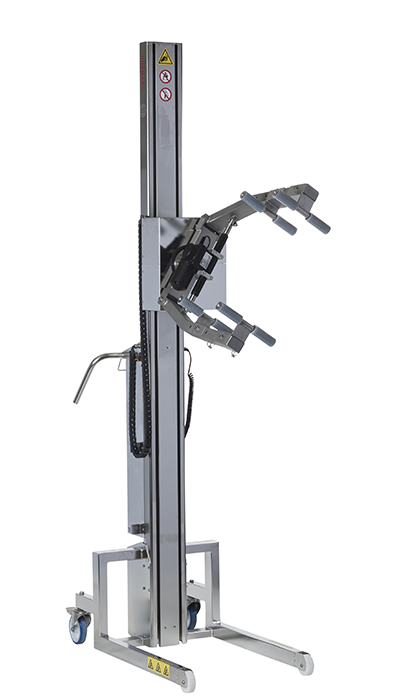 ---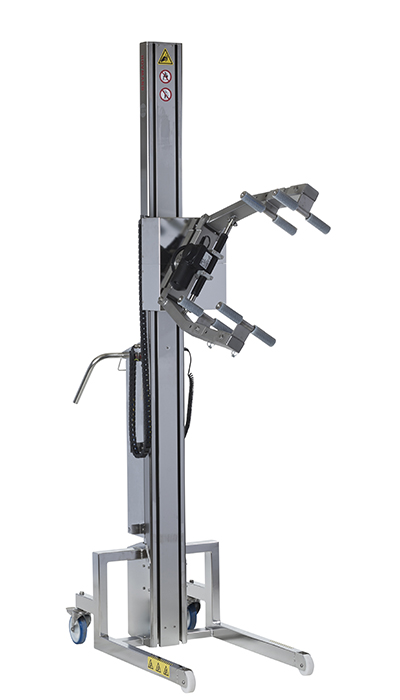 ---
Lifters for Handling Reels
Want to know more about our lifters designed for handling reels? Below you will in-depth information on specifications and tools.